CONTACT ADDRESS
17 SOUTH HERMITAGE
SHREWSBURY
SHROPSHIRE
SY3 7JS
Tel: 01743-289670
E-mail: info@woodlandstewardship.com
ABOUT OUR COMPANY
The Woodland Stewardship Company Ltd. is a forestry consultancy company and was set up in October 1996 by Martin B. Jones and Ronald J. LeFrois and became the first forest management company in the UK to use laser technology to provide our clients with more accurate and cost-effective GIS data capture and GIS mapping. More accurate data allows us to make better informed management decisions.
We employ a team of field staff, forestry consultants and arboriculturalists to meet the increasing demand for forest/tree inventories and GIS mapping.
Our people are important company assets and are highly valued. Their dedication, entrepreneurial spirit and marketplace intelligence drive the performance of the company.
OUR MISSION
Practicing environmentally responsible resource management
Providing consistently high quality services to our customers and business partners.
Fostering an ethical business culture that encourages individual ideas and initiative and rewards accomplishment.
Achieving superior returns for our clients.
THE TEAM
Martin B. Jones (Managing Director, MICFOR, Certified Forester)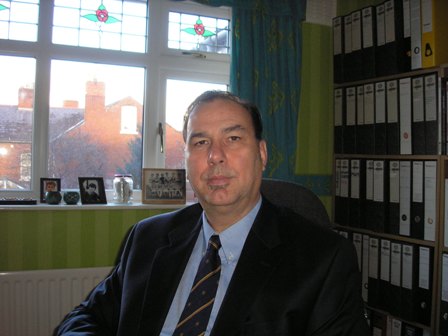 Martin gained a BA (Open University) in Economics, a Post-graduate Diploma in Countryside Management (University of Wales) and a MSc in Resource Management/Forestry (University of Edinburgh). For more than 10 years he has been accredited Certified Forester (CF) status as member of the Society of American Foresters and a became a Chartered Forester with the Institute of Charted Foresters in the UK in 2013.
He has worked as a registered inspector for the Soil Association's Forest Certification "Woodmark" scheme and as a "SmartWood" consultant, undertaking forest management assessments under the FSC approved UK Woodland Assurance Scheme. He was also under contract as a management planner with Forestry Commission Wales to complete forest management plans as part of the "Better Woodlands for Wales" scheme and with the Welsh Assembly Government as a Glastir Woodland Creation Officer and Advisor.

Martin has developed a wide range of forest management and silvicultural skills, including Continuous Cover Forestry and management of Plantations on Ancient Woodland Sites (PAWS). He has also gained significant expertise forest surveying and field data capture using Differential GPS, laser rangefinders and hand-held systems technology.
Ronald J. Le Frois (Co-Director)
Ronald gained a BA (University of Toronto) in Psychology. Post-Graduate studies were undertaken at University of Illinois, Institute of Labor and Industrial Relations; University of Michigan, School of Education and Michigan State University, Graduate School of Business Administration. After 25 years with GM Corporation, where he was Director of Management Training for GM Overseas Corporation-Europe, he now serves the WSC as Director of Finance and Management Operations.
James Beardall (Senior Arboriculturalist)

James has obtained a range of qualifications, which include the Master of Horticulture (Royal Horticultural Society) and the Professional Diploma in Arboriculture (Royal Forestry Society). He was trained at the Royal Horticultural Society School of Horticulture, Merrist Wood and Writtle Colleges.

James has worked in a wide range of Local Authorities for 40 years nationwide. He was responsible for the care and management of trees and woodlands as a practitioner, advisor and senior executive with a wide portfolio of responsibilities. He recently retired from Shrewsbury and Atcham Borough Council, where he was employed in a senior management and strategic role for 24 years—a role which enabled him to make a significant long-term contribution to the quality of the sylvan and open space environment.
If you have any questions regarding our services